The public is asking questions about gene editing.
Are you prepared to respond?
It's an exciting time for soybean farmers, with advancements in gene editing to improve crops and help solve pressing challenges in farming and food production. You may be familiar with the first commercial application – gene-edited soybeans higher in oleic acid that produce healthier cooking oils. Gene editing is also a tool that can produce crops resistant to herbicides, reduce environmental footprint, enhance soybean nutrition, reduce allergens, improve yield and help plants resist disease.
In the midst of this promise, our ability to use gene editing hinges on public support – earning the trust of discerning consumers and food companies.
As a leader in the soybean community, your voice is pivotal to the conversation. Are you ready to engage?
Join other soybean leaders for US Soy: Earning Trust in Gene Editing, a one-hour webinar from the United Soybean Board and The Center for Food Integrity, to hear about the benefits of gene editing and CFI's five research-based keys to earning trust in this promising technology. The webinar features: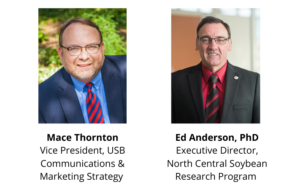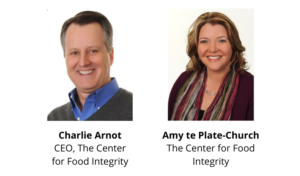 You'll learn about:
Why gene editing in soy is important and the progress to enhance production and address challenges
The latest research on consumer perceptions about gene editing
Five communication approaches to earn trust in gene editing
Specific messages that resonate – and those that don't
As an important soybean spokesperson, you'll come away with new insights on the benefits of gene editing and tips to engage with confidence in any conversation about the technology.
The live webinars have been completed. Check back to view a recording of the program.